optiSLITE-Technology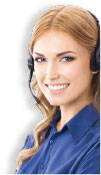 Under +49(0)7431 1288-0 we are at your disposal.
Your desired size is not listed? We also manufacture individually. Give us a call!
Optimized ball screws for best running features.
The new opti-SLITE-Technology offers significant advantages for miniature ball screws from 3 – 16 mm.
Through the use of innovative production technologies, the roughness of the raceway surface of the spindels can be reduced and therefore performance is optimized. By eliminating microscopic irregularities on the raceway surface of the spindle thread, the running characteristics of optiSLITE ball screws can be remarkably improved. Another advantage it provides is a more uniform idling torque over the entire spindle length.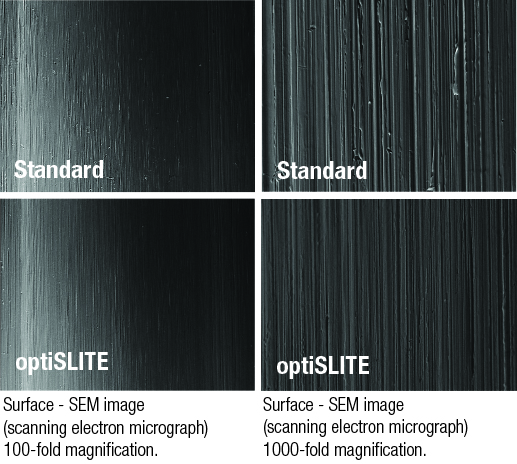 The improved running characteristics are achieved by increased material contact. The material contact area Rmr ( c ) indicates the percentage of material filled path lengths, depending on the depth of cutr " c ". The plateau-like surface of the optiSLITE ball screws provide clean, smooth running, while offering improved lubrication properties.