Felt wiper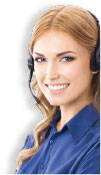 Under +49(0)7431 1288-0 we are at your disposal.
Your desired size is not listed? We also manufacture individually. Give us a call!

Felt wipers are an excellent solution for ball screws operated in an environment with abrasive or otherwise troublesome dirt as in grinding or woodworking machines (for example oil absorbing particles like wood chips). The felt wiper seals the nut effectively, even from fine particles, and also stores some lubricant.
Felt or foam wipers protect the nut from fine dusts and abrasive soiling. They store and distribute the lubricant very well. Do not let them be contaminated with cooling water. There is an older version of felt quality T4/040 as well as a newer version of synthetic foam.