Lead Error Over The Entire Useful Trave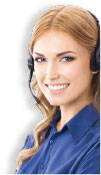 Under +49(0)7431 1288-0 we are at your disposal.
Your desired size is not listed? We also manufacture individually. Give us a call!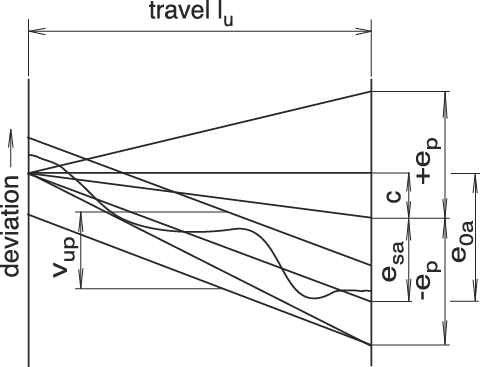 The lead error ep is defined via a straight line, which represents the optimum approximation of the actual lead error graph. This line will then be shifted parallel so it crosses the origin of the axis. This means that there can be a deviation at the beginning of the travel. Also, the lead error at the end of travel can actually be greater than the maximum permissible error as long as the average lies within the tolerance limits!
Nevertheless, a definition of the lead accuracy via ep is a stronger criteria than the commonly used deviation per 300 mm, because the error may not be accumulated. For example, the maximum permissible lead error ep of a screw 900 mm long is less than three times the permissible error in 300 mm.