Segment Wiper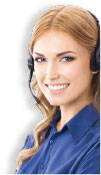 Under +49(0)7431 1288-0 we are at your disposal.
Your desired size is not listed? We also manufacture individually. Give us a call!

Segment wipers are the standard in mechanical engineering applications. They reliably prevent the penetration of chips and coarse dirt particles, but allow a certain leakage of the lubricant. In connection with an automatic oil or grease supply, this results in a rinsing effect of the nut, which thus achieves a high operating safety.
Segment wipers have virtually no gap to the spindle thread due to spring pretensioned segments and protect the nut from most common soiling.
There are 2 variants:
Injection-molded design made of special sealing material (preferred variant, as technologically superior)
Laser-sintered variant (alternative solution, if no injection-molded version is available)